Day 1 :
Keynote Forum
High Impact Consulting, Training and Coaching Division, USA
Time : 08:30-09:10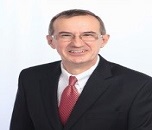 Biography:
Braco Pobric is the bestselling Author of "Habits and Happiness: How to Become Happier and Improve Your Wellbeing by Changing Your Habits". He received a Certificate in Positive Psychology from Dr. Tal Ben Shahar-Wholebeing Institute. He was a Presenter at the Fourth World Congress of Positive Psychology, International Conference on Positive Psychology and Cognitive Behavioral Therapy, International Festival of Positive Education and teaches Applied Positive Psychology in corporations, public programs and as a Personal Coach. He has over 18,000 registered online students from 155 countries. Formerly, he was a Certified Trainer and Business Coach for Dale Carnegie Training. He is the Director at ICAP and was previously the Vice President at Merrill Lynch and a Manager at KPMG.
Abstract:
This workshop is designed for aspiring coaches and teachers looking to bring positive psychology programs for corporations, small businesses and schools. In this interactive session, participants will learn how to begin developing their own ideas and proposals for potential clients-and how to present those programs effectively. The session is divided into three major parts and a short research section: In the create section, we will discuss the basics of how to design a clear but comprehensive workshop program. We will discuss what business leaders are looking to bring to their employees, and how you can build a program around their needs. In the promote section, we will go over the basic marketing skills you will need to convince businesses that you are the right person with the right program for their companies. In the deliver section, we will talk about what makes a great teacher of positive psychology, and how you can prepare others to bring positivity into their professional-and personal-lives. Finally, in a brief research section, we will discuss some of the most important resources (books, articles, etc.) that you can turn to as the foundation for your program. You will also learn how to find additional resources to support your specific efforts. By the end of this fun, interactive, and engaging session, participants will have the basic tools necessary to start developing positive psychology workshops that business leaders will be eager to implement in their offices.
Keynote Forum
University of the Incarnate Word, USA
Time : 09:10-09:50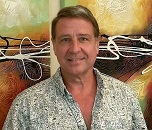 Biography:
Mark Andrew Holowchak is a professional Philosopher and Historian of Science. He specializes in psychotherapy, ethics, and the writings of Thomas Jefferson. He has published over 40 books and over 100 peer-reviewed articles on topics such as psychotherapy, ancient philosophy and ethics, philosophy of sport, and critical thinking. He is an Avid Writer and is also the Founder of Phi-Psy Therapy (PPT)—a cognitive-based and principally self-help approach to psychological therapy, chiefly based on ancient Greek and Roman Stoicism, which also draws from other ancient sources (e.g., the writings of Aristotle) as well as contemporary psychological approaches to therapy—especially those with a cognitive base. His current research includes Positive Psychology.
Abstract:
Positive Psychology, a prodigiously influential global movement in psychology, is defined as the scientific study of the strengths that enable individuals and communities to thrive. It is grounded on the notion that "people want to lead meaningful and fulfilling lives, to cultivate what is best within them and to enhance their experiences of love, work, and play. Positive Psychology, turning away from psychopathology and promising to enhance the happiness and wellbeing of non-pathological persons, is said to be a practical application of the "scientific method" to real-life scenarios of everyday people to enhance or give free reign to their "signature strengths." Adherents, assessed through numerous quizzes designed to assess their measure of happiness, are "taught" techniques for enhancing their wellbeing, and the best tutors are, of course, Positive Psychologists. There is avowedly nothing prescriptive or evaluative is such quizzes and tutorials; they, it is said, aim to be at the level of dispassionate, above-board scientific inquiry. Because it concerns humans' feelings, traits, and strengths or virtues, Positive Psychology has limitless applications in everyday life. As such, it promises, and the mountains of interdisciplinary literature on it have already shown this, collaborative research with numerous sciences or disciplines, even psychotherapy. Such collaboration is evidence of its abundant fruitfulness and scope-two seemly feathers in its cap. Yet those very successes viz. that it seems to do everything and does everything well should give us pause. Science seldom ever works out so neatly, so cleanly. In short, this "signature strength"—that it promises to help just about everyone in all aspects of life—could be its greatest flaw. To personify the discipline "Is Positive Psychology a rising star—in the words of Martin Seligman, "the road out" of "the parking lot of life"—or an empty suit—in the words of Richard Lazarus, "just another one of the many fads that come and go in our field"? This essay offers an answer to that question.
Keynote Forum
Weston Fitness, USA
Time : 09:50-10:30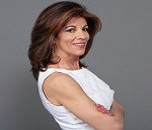 Biography:
Sandy Joy Weston is the Owner of Weston Fitness in Philadelphia. She recieved her Master's degree in Exercise Physiology from Temple University, and achieved her Bachelor of Science in Dance from West Chester University. Starting as a premiere personal trainer for stars like the 76ers and Flyers, she has now expanded her business to include 8 corporate fitness sites, and has a growing blog and book. She speaks all over the world, appearing in magazines, newspapers, and on television and radio shows regularly. She lights up a room with her personality and simple system for achieving any goal.
Abstract:
"Train Your Mind, Body Will Follow", takes complicated subjects about the brain and body and breaks it down. From her experience as NBC10 Philadelphia's Fitness expert, and coaching members of her gym to athletes, Sandy is able to help a wide-range of audiences tap into the power of their mentality. By fusing her expertise on kinesiology and positive psychology, she has created a system which helps her audience cultivate awareness and personal motivation through power statements. The formula was created in collaboration with Professors from Temple University's Kinesiology Department, and The University of Pennsylvania's Positive Psychology Department to address the way the mind and body function both separately and together. The components of the presentation, such as the creating power statements, and tracking personal progress are designed to take between 1-3 minutes per day, making it possible for anyone to adapt to this method of positive thinking. In the same way, physical therapy patients work on moving certain muscles, they are working to train their brain on reconnecting the association to these muscles, as well. We are training our brain to create action plans through affirmations and cultivating positive habits. This system is designed not to over-complicate things, but present these ideas in a manner that appeal to our innate craving for action. Not only is the awareness of the mind-body connection shown to make us happier, but the fact that we can tap into our motivations through this connection and increase our abilities to meet our goals, as well.