Day 1 :
Keynote Forum
The Happiness Center, USA
Time : 08:30-09:10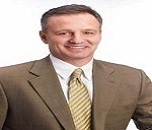 Biography:
Elia Gourgouris is the President of The Portland Happiness Center–an organization dedicated to creating personal success and happiness. Over the last 25-plus years, as a passionate promoter of optimism and deeply meaningful relationships, he has helped thousands of people achieve happiness and fulfillment, both in their careers and in their personal lives. He recently authored one amazon best-selling book, seven paths to lasting happiness. In it, he helps readers identify and work through principles such as gratitude, personal branding, and forgiveness which everyone can apply to their lives for deeper, more meaningful and lasting happiness. He has published over 120 articles for various newspapers and magazines, including the Huffington Post. He is a nationally known keynote speaker, Executive Coach, and a Leadership Consultant. He received his BA in Psychology from UCLA and his MA and PhD in Clinical Psychology from the California Graduate Institute.
Abstract:
What is happiness? Aristotle answered this by saying happiness is the meaning and purpose of life, the whole aim and end of human existence happiness is a choice! It is also attractive, healthy, and being connected, but it takes effort. That being said, what inhibits our happiness? Several factors have a direct impact on our level of life satisfaction and fulfillment, including fear of change, fear of success, and fear of failure, comparisons, selfishness, and the burden of perfectionism, lack of forgiveness (and self-forgiveness), our inner critic, and toxic relationships. When these mental and emotional roadblocks are removed, our inner joy will be freed from these constraints thus leading us to happiness and fulfillment. The seven paths to lasting happiness reviews several of these roadblocks and provides both principles and take action exercises for individuals to learn from, and through its application to ultimately achieve genuine happiness, including: 1st path: loving yourself, personal brand, perfectionism, inner critic, comparisons: 2nd path: gratitude, attitude of gratitude, University of Adversity: 3rd path: forgiveness, forgiveness equals freedom, self-forgiveness is the key: 4th path: follow your passion, getting out of your comfort zone brings growth: 5th path: nourish your spirit, faith vs. fear, meditation and purpose: 6th path: loving relationships, love languages, criticisms and toxic relationships, authentic listening and trust: 7th path: service, the antidote to selfishness: thousands of individuals have taken this life satisfaction survey, and various graduate students throughout the world, (including universities from Singapore, UK, and the Philippines and others) have used it as part of their graduate thesis. It is intended as a tool measuring current level of happiness. It could be used before and after treatment/coaching to show changes in level of happiness.
Keynote Forum
University of Regensburg, Germany
Time : 09:10-09:50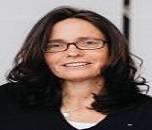 Biography:
The search for happiness seems to be a very relevant topic in social life. This is one of the reasons why research is very much interested in developing methods and trainings to become happier. The aim of the present systematic review was to systematically investigate the influence of sportive interventions on the feeling of happiness. In order to do so the search of the concepts of happiness were combined with the concepts of exercise, training, sports and physical activity for papers of the last 10 years. The extensive literature research identified 1099 records, eight of which were finally included into the review according to the following criteria: happiness as dependent variable, physical activity as independent variable and the existence of a control group. From these studies the number of participants, the kind of intervention, the dependent variables, the statistical values and the results were registered. The analysis showed that the studies were highly heterogeneous concerning the health (patients with a chronic disease and healthy participants), the age (means between 10 years and 85 years), and the gender distribution (percent of females between 28 and 100% of the participants). The control group was always a waiting control group. Overall, in seven out of the eight studies physical interventions yielded improvements in happiness. Even though this is a systematic review it is limited by the fact that happiness is conceptualized with the term of happiness, integrating other terms of happiness would have resulted in more than one million studies which were published in the last 10 years. For future research, further studies have to investigate the question of the influence of sports on happiness in more detail and especially relating to the neuroscientific and biological aspects of the described phenomenon.
Abstract:
Petra Jansen has studied Biological and Social Anthropology, Psychology and Mathematics at the Johannes-Gutenberg University, Mainz. In 1999, she received her PhD in Cognitive Psychology at the Gerhard-Mercator University, Duisburg, (Topic: Cognition of Distances– Investigation in Virtual-Environments). In 2008, she completed her habilitation at the Heinrich-Heine University, Düsseldorf in experimental Psychology (topic: development of spatial cognition). Beside this, she holds a degree of Dance Therapy from the Westfälische-Wilhelms-University, Muenster. Since 2008, she owns a full professorship for Sport Science at the University of Regensburg. Her main research focuses on the influence of movement on cognition and emotion. Several of her research projects were funded by the DFG and around 140 peer-reviewed papers respectively book chapters have been published.
Keynote Forum
Mindfully Serene, Australia
Time : 09:50-10:30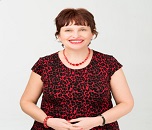 Biography:
Lise Saugeres has a PhD in Human Geography from the UK, and worked for 20 years as a Social Researcher and Lecturer at universities in the area of families and health and wellbeing in Canada, the UK and Australia. She has published over 25 articles in refereed academic journals as well as several chapters in edited books and policy reports. She has been practicing mindfulness for 16 years and started her own business, Mindfully Serene, as a Mindfulness Consultant in 2015. She has a certificate in Mindfulness Therapy and a Certificate in Results Coaching. She has been a Keynote Speaker and is an experienced public speaker workshop facilitator. She has also spoken at many international conferences as an academic. She is passionate about helping people cultivate mindfulness in order to improve their health and wellbeing.
Abstract:
Negative self-talk reinforces low-self-esteem, contributes to depression and anxiety, physical health problems and limit what we can achieve in our lives. At times we can be our harshest critic and even more so if we were exposed to frequent criticism and negativity as a child. Research has shown that developing self-compassion through mindfulness practice can greatly enhance emotional wellbeing by boosting happiness, self-esteem and self-confidence while reducing anxiety, depression and other health problems. The purpose of this plenary is to explore how we can be kinder with ourselves and how this self-compassion can improve our health and well-being significantly. Drawing on my own experiences of mindfulness practice and some of my clients' experiences, we will see how in order to be more self-compassionate it is necessary to, firstly, become aware of our judgmental thought patterns and inner dialogue; secondly, change the relationship that we have with our thoughts and emotions; and thirdly, accept what is happening in the present moment. By being kinder with ourselves, we are able to view ourselves and experience the world around us in ways that bring more joy, contentment, confidence and emotional resilience in our everyday lives. When we are more self-compassionate we also become more compassionate and patient with others, thereby improving our relationships and social connections, which also impact positively on our health and well-being. The audience will have the opportunity to practice some mindfulness techniques that will help develop self-compassion.